Malie Organics Continues Their Mission in Using More Environmentally-Friendly Packaging
April 2022 – Malie Organics (pronounced mah-lee-ay) is proud to add an addition to their PCR collection.  They started by moving the Shampoo & Conditioner bottles to PCR back in February 2022.  To keep up with their goal of sustainability they have now made over their Body Cream, featuring the same amazing formula in new 100% PCR bottles! Post-Consumer Recycled material is made from items that people recycle every day like plastic water bottles. Malie is using materials that would be going into a landfill and instead giving them a second life, which can then be recycled again for future use.
Announcing the new sustainable PCR bottles, owner Dana Roberts said, "We are so happy to be providing another life to packaging and plastics to ensure Earth's extraordinary natural resources will bless future generations." 
Malie noted that their decision is in line with their duty to protect Mother Earth. "Given the pure and organic personality of our products, it is only natural that we use 100% Post-Consumer Recycled products for packaging. By reducing the creation of virgin plastic and pollution, we can do our part to help reduce our carbon footprint. But that's not where it stops. It also takes consumers buying products made from recycled materials and then encouraging others to follow and continue the recycling circle, fulfilling its ultimate objective. That is why we ask our customers to please recycle our products."
Malie Organics' Body Cream is available in all five of Malie's signature aroma collections: Plumeria, Koke'e, Mango Nectar, Pikake, & Coconut Vanilla – each fragrance is inspired by paradise, transcending you to the tropics with every use.
In Summer 2022, Malie Organics' Body Wash and Hand Soap will be the next products to make the switch to PCR bottles.  Malie also offers an ECO-REFILL collection where consumers can purchase products in gallon sized jugs to help save money and provide an environmentally friendly solution to refilling your favorite tropical products.
See ordering and prices at www.malie.com
About Malie Organics
Founded in 2004, Malie (pronounced mah-LEE-ay) is the essence of organic beauty, offering luxurious natural and organic products for the home, body, and spirit. All Malie products are made in the USA, drawing on the talent and time-honored traditions of local artisans, using natural, organic, and wild-crafted ingredients. Honoring their Hawaiian roots, all Malie products feature indigenous and local Hawaiian flora. Each product is formulated without the use of petroleum, mineral spirits, sulfates or parabens, and approved by the Natural Products Association. Malie does not test on animals or use animal products. For more information and list of retailers, visit www.malie.com. Address: 2829 Ala Kalanikaumaka Ste F-133, Koloa, HI 96756
Media Contact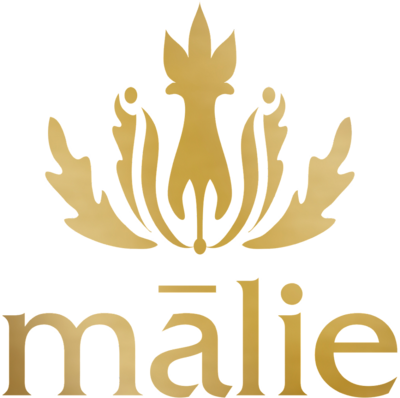 Company Name
Malie
Contact Name
Dana
Phone
(480) 747-1122
Address
104 Clemsford Sq
City
Folsom
State
CA
Postal Code
95630
Country
United States
Website
https://www.malie.com/